907X Special Edition
6 500 € H.T.
DISPONIBLE EN DÉCEMBRE 2019.
Pour vous assurer de la disponibilité rapide de votre boîtier dès la mise à disposition par Hasselblad, précommandez-le sans attendre.
Versez un acompte de 1000 € H.T.
Le 18 juillet 1969 Hasselblad a accompagné, et documenté, les premiers pas des astronautes sur la Lune.
À l'occasion du 50e anniversaire de l'alunissage historique d'Apollo 11, Hasselblad célèbre avec fierté d'avoir été choisi par la NASA pour la photographie spatiale.
En souvenir de cette occasion historique, Hasselblad présente l'édition limitée 907X Special Edition, composée du boîtier 907X et du dos numérique CFV II 50C, tous deux en noir mat marqués du texte commémoratif «On the Moon Since 1969»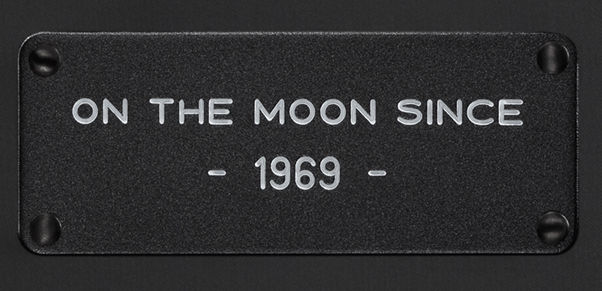 Les principales caractéristiques du le 907X Special Edition:
• Grand capteur moyen format 50MP CMOS
• Jusqu'à 14 diaphragmes de dynamique
• Images RAW 16-bit et JPEGs haute résolution JPEGs
• Compatible avec la plupart des boitiers du système V depuis 1957
• Compatible avec les chambres photographiques des autres marques
• Ecran tactile haute résolution 3 pouces 920K points
• Expérience live view avec 60 im/s sur l'écran
• Focus peaking, permettant une mise au point plus précise (particulièrement avantageux sur les appareils V à focus
manuel)
• Interface utilisateur intuitive avec commandes tactiles par glissement et pincement
• Emplacement pour batterie avec possibilité de recharger directement sur le boitier via le port USB-C (même batterie
que le X1D)
• Double slot pour carte SD UHS-II
• Wi-Fi intégré et connexion USB-C
• Flux de travail portable avec prise en charge de Phocus Mobile 2
907X Special Edition
6 500 € EXCL. VAT
STIMATED SHIPPING : December 2019.
Pre-order your lens now to get it among the first deliveries. 1000 € down payment.
The limited-edition 907X Special Edition celebrates the anniversary of the first Moon landing by the Apollo 11 Mission, and the Hasselblad cameras that documented this historic event.
The 907X Special Edition includes the 907X camera body and CFV II 50C digital back, both in matte black. On the digital back is the text ìOn the Moon Since 1969 ».
907X Special Edition Features
Large 50MP medium format CMOS sensor
Dynamic range up to 14 stops
Hasselblad 3FR 16bit RAW, Full size JPEG.
Can be used with most Hasselblad V System cameras made from 1957
Can be used with third party technical or view cameras with a Hasselblad V interface.
Tiltable 3.0-inch TFT type, 24 bit colour, 920 K pixels. Touch functionality: Full support.
Liveview on camera and host computer, 60 frames/s
Focus Peaking or Auto Zoom (50% or 100%) available in manual focus with older V cameras.
Touch interface including swipe, scroll and pinch/spread to zoom.
Rechargeable Li-ion battery (7.27 VDC/3400 mAh). Can be charged in camera via USB or external charger.
Dual UHS-II SD cards
USB 3.0 Type-C and Wi-Fi connection
Portable workflow with Phocus Mobile 2