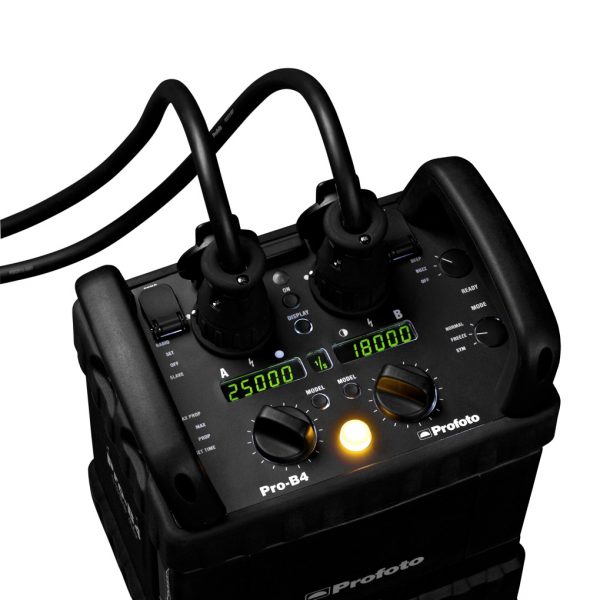 Pro B4 1000 Air
ref: 901084 Pro-B4 including battery and quick charger
Very short flash durations on all power settings.
Selectable FREEZE mode available for extreme splash shots.
The world's fastest recycling battery pack allowing you to create never before seen sequence shots on location.
Li-Ion (LiFe) battery recharges to full power in only 45 minutes.
Battery can be charged while in use, which makes the pack equally useful in the studio.
Two individual outputs and 11 f-stop power range with control in 0.1 f-stop steps provides unbeaten precision and versatility on location.
Can be wirelessly controlled from up to a 300 m range with any optional Air Remote.